Get the job done with a pro
From training to full-service marketing, our community of partners can help you make things happen.
Hire A Partner
Mailchimp and European Data Transfers
If you are located in the European Economic Area (EEA)/UK or use our platform to process data about your contacts in the EEA or UK, our Data Processing Addendum has been drafted to meet the requirements of the GDPR in order to enable you to transfer EEA/UK personal data to Mailchimp in the United States, and to permit Mailchimp to lawfully process that data on your behalf.
This DPA is incorporated directly into our Standard Terms of Use and does not require a signature. By using Mailchimp or signing up for an account, you're agreeing to these Terms.
Under Mailchimp's Terms of Use and Privacy Policy, each user promises that their use will be compliant with all applicable laws.
Mailchimp's European data export compliance
Mailchimp has certified its compliance to both the EU-U.S. Privacy Shield Framework and the Swiss-US Privacy Shield Framework since 2016.
On July 16, 2020, Europe's highest court (the CJEU) invalidated the EU-US Privacy Shield. Additionally, on September 8, 2020, the Swiss Data Protection Authority announced in a position statement that it no longer considers the Swiss-U.S. Privacy Shield adequate for the purposes of transfers of personal data from Switzerland to the U.S. However, Mailchimp will continue to protect EEA, UK, and Swiss data in compliance with the Privacy Shield Principles to which it has certified compliance. See our Privacy Policy for more details.
In addition, Mailchimp contractually commits to transfer and process all of its users' Swiss, EU, and UK data in compliance with the Standard Contractual Clauses, which remain a valid data export mechanism and which automatically apply in accordance with Mailchimp's Data Processing Addendum.
More information about data transfers
We know that some of our users may have questions about the CJEU's recent ruling regarding data transfers, and how the ruling affects their use of Mailchimp. Below are some common questions and answers.
What did the CJEU recently decide regarding data transfers from the EU?
On July 16, 2020, the CJEU invalidated the EU-US Privacy Shield Framework (Privacy Shield), which was one way for companies to transfer data legally from the EU/UK to the US. At the same time, the CJEU confirmed that Standard Contractual Clauses (SCCs) continue to provide a valid mechanism for companies to transfer personal data outside the EU/UK. Following the ruling, however, transfers based on SCCs may be challenged on a case-by-case basis, especially where national security laws conflict with the guarantees provided by the data importer under the SCCs.
The CJEU noted that, in addition to adhering to the SCCs, the data exporter and data importer may need to agree to supplemental measures to ensure an adequate level of protection for the transferred data, but did not specify what those measures could be. The European Data Protection Board recently issued some FAQs confirming that it's currently analyzing the CJEU's decision, and will issue guidance on what those supplemental measures could consist of in the future. Mailchimp will review this guidance as soon as it is available and implement it to the best of its ability to ensure compliance with all applicable data protection laws.
How does the CJEU's decision affect my use of Mailchimp?
We want to reassure our users that they can continue using Mailchimp in compliance with EU/UK law. We knew that the CJEU's ruling was a possibility, so we have long provided our users with two layers of protection for data transfers from the EU/UK to the US in our Data Processing Addendum (DPA): compliance with the EU-US Privacy Shield Framework and the SCCs.
While the CJEU's ruling invalidated the EU-US Privacy Shield Framework, it did not invalidate the SCCs, which remain a valid data export mechanism. Our agreements are structured in a way that the SCCs automatically take effect, so our users were protected by the SCCs immediately after the ruling. In addition, we will also continue to honor our obligations to protect EU, UK, and Swiss data in compliance with the Privacy Shield Principles.
We are also committed to protecting our users' ability to transfer and process data on our platform. We are reviewing the CJEU's decision carefully and will continue to closely monitor the evolution of international data transfer mechanisms under the GDPR and emerging guidance to determine whether we need to make any additional changes to our practices, including implementing any supplemental measures as a data importer.
Does Mailchimp transfer data outside of the EU/UK? If so, to which countries?
Mailchimp is headquartered in and has offices in the United States and our servers are also located in the United States. This means data we process may be transferred to, stored, or processed in the United States. In addition, we leverage third-party vendors who process personal data on our behalf, to provide services to Mailchimp, and their servers may be located outside of the EU/UK. A full list of the sub-processors we use to process our users' data, along with details of their location, are available here. We take steps to ensure that our vendors offer appropriate safeguards to protect personal data they process on our behalf, and contractually obligate them to process such data in compliance with applicable data protection laws.
What measures has Mailchimp implemented to protect EU/UK customer data processed outside of the EU/UK?
Mailchimp has put a number of measures in place to ensure that EU and UK data remains protected when it's transferred outside of Europe.
Contractual commitments
In addition to incorporating the SCCs, our Data Processing Addendum also specifies our commitments to security, confidentiality of processing, limitations on international transfers of personal data, cooperation with data subject rights, notice of security incidents, and more.
Importantly, Mailchimp does not sell, rent, or trade user data.
Security measures
While the recent decisions on the Privacy Shield complicate EU-U.S. and Swiss-U.S. data transfers, it changes little regarding the paramount importance Mailchimp places on the privacy and security of our users' data. Our security and privacy program is outlined in detail on our security page.
Here's a summary of some of the important and specific technical and organizational measures we have implemented (and will continue to implement) to safeguard against unauthorized access to user data:
(1) Encryption
Mailchimp has, where and to the extent technically feasible, implemented encryption technologies across its infrastructure to help protect user data from unauthorized access when it's processed internally by Mailchimp. For example, all Mailchimp production pages use transport layer security (TLS), a secure encryption protocol, and Mailchimp's internal wireless network utilizes 128bit WPA2 encryption. Further, Mailchimp email (256bit), all VPN connections (256bit), and the internal chat application (256bit) are also encrypted. Login pages use TLS and have brute-force attack protection. This also applies to mobile Mailchimp applications and the Mailchimp API.
(2) Access controls
Mailchimp restricts third-party access to its internal tooling and infrastructure. Our Legal team evaluates all requests for access, ensures that the request is appropriate for the work to be performed, and ensures that the third-party follows all security and privacy provisions outlined in their contract. Once approved, Mailchimp only grants access through controlled accounts to clearly-defined portions of the system.
Mailchimp remains committed to maintaining the highest levels of privacy and security for our users. If you have questions about our security and privacy program, please email privacy@mailchimp.com.
Vendor Agreements
We take all steps necessary to ensure that our agreements with our third-party international vendors (including sub-processors) contain appropriate commitments from such third parties regarding the transfer and processing of European data outside Europe and that we implement an appropriate and lawful data transfer mechanism (such as the Standard Contractual Clauses) and additional safeguards as necessary. Up-to-date details of the sub-processors we use can be found here.
Privacy Shield
We no longer rely on the Privacy Shield as a transfer mechanism for data transfers given the EU-U.S. Privacy Shield and Swiss-U.S. Privacy Shield are no longer valid as a result of the recent CJEU ruling in Schrems II. However, to the extent Mailchimp has ongoing obligations under our existing Privacy Shield Certification, we will continue to honor them, including honoring the direct rights of redress provided to individuals against Mailchimp, including a right to invoke binding arbitration.
Will Mailchimp be making any changes following the CJEU's decision?
We anticipate that EU data protection regulators will issue additional guidance on the CJEU decision, including what the supplementary measures could consist of for those transferring data in reliance on the SCCs. In addition, the current form of the SCCs were written before the GDPR went into effect and will be updated at some point in time. We will continue to keep a close eye on forthcoming guidance to stay up to date and assess whether we need to make any changes to our existing practices.
In the meantime, we will continue to uphold our obligations and commitments to our users under our contracts, the GDPR, and the Privacy Shield framework.
How does Mailchimp respond to information requests?
We carefully consider all requests for information, and as a policy, don't provide third parties with information from an account that doesn't belong to them unless we are legally compelled to do so. This means we will only respond to a valid court order, subpoena, search warrant, or other proper legal process seeking information and records from a Mailchimp account.
Mailchimp uses certain guidelines when responding to requests for information, whether from a government or non-government entity:
We strive to maintain user privacy and confidentiality.
Where feasible, we ask the requestor to seek the information directly from the relevant account holders rather than from Mailchimp.
We ask the requestor to provide us with as much information as possible so that we can properly identify the correct user account. We will not respond to a request unless we first have adequate and specific information, such as an email address, email headers, internet domain, username, IP address, or other similar information, that enables us to identify and locate the correct account.
Absent a statutory exception under U.S. law, we only respond to requests that have been made through valid U.S. legal process. This means the legal process (such as subpoenas, discovery requests, search warrants, or court orders) must be properly domesticated by a U.S. court of competent jurisdiction and issued in accordance with the applicable federal and/or state procedural rules before Mailchimp will respond.
Mailchimp does not accept requests directly from government entities outside the U.S. We only respond to foreign government requests made through a Mutual Legal Assistance Treaty or another available diplomatic or legal means to obtain information from Mailchimp.
In accordance with our DPA, Mailchimp will provide European users with written notice of compulsory requests to access their data, unless we are prohibited by law from doing so.
Does Mailchimp publish transparency reports about information requests?
In order to demonstrate our commitment to privacy and our efforts to be as transparent as possible, Mailchimp now publishes annual transparency reports (available here) to document the number and type of legal requests we receive. While there are restrictions over the level of detail we can provide, we will do our best to be as transparent as legally possible in all such reports. In the meantime, if you have any questions please contact us at legal@mailchimp.com.
Does Mailchimp receive information requests from the U.S. government?
At the heart of the recent CJEU ruling (and one of the main reasons the Privacy Shield was invalidated) was an expressed concern about U.S. national intelligence and surveillance programs under Section 702, also referred to as the FISA Amendments Act, and under Executive Order 12333. As a matter of general practice, Mailchimp does not voluntarily provide government agencies or authorities (including law enforcement) with access to or information about Mailchimp accounts. However, as a B2B email marketing platform and therefore an "electronic communication service," Mailchimp is, like nearly all U.S. cloud service providers, the type of entity to which the U.S. government is technically authorized to issue FISA directives under Section 702 or undertake intelligence gathering under EO 12333. This means Mailchimp can technically be served with these types of compulsory information requests. Our annual transparency reports document the limited number and specific types of legal requests Mailchimp has received. Further, as explained above, we also have strict policies and processes in place for responding to law enforcement information requests.
Can I execute the EU's Standard Contractual Clauses with Mailchimp?
The EU's Standard Contractual Clauses ("SCCs") are directly incorporated into our Data Processing Addendum (DPA) which automatically forms part of our Standard Terms of Use (our contract with you) and applies to customer data protected by EU laws. You may view our DPA online here.
If you would like to sign and execute a copy of the SCCs with Mailchimp, you can do so by making your request at legal@mailchimp.com with your account name, username, and/or email address associated with your username.
Technical Support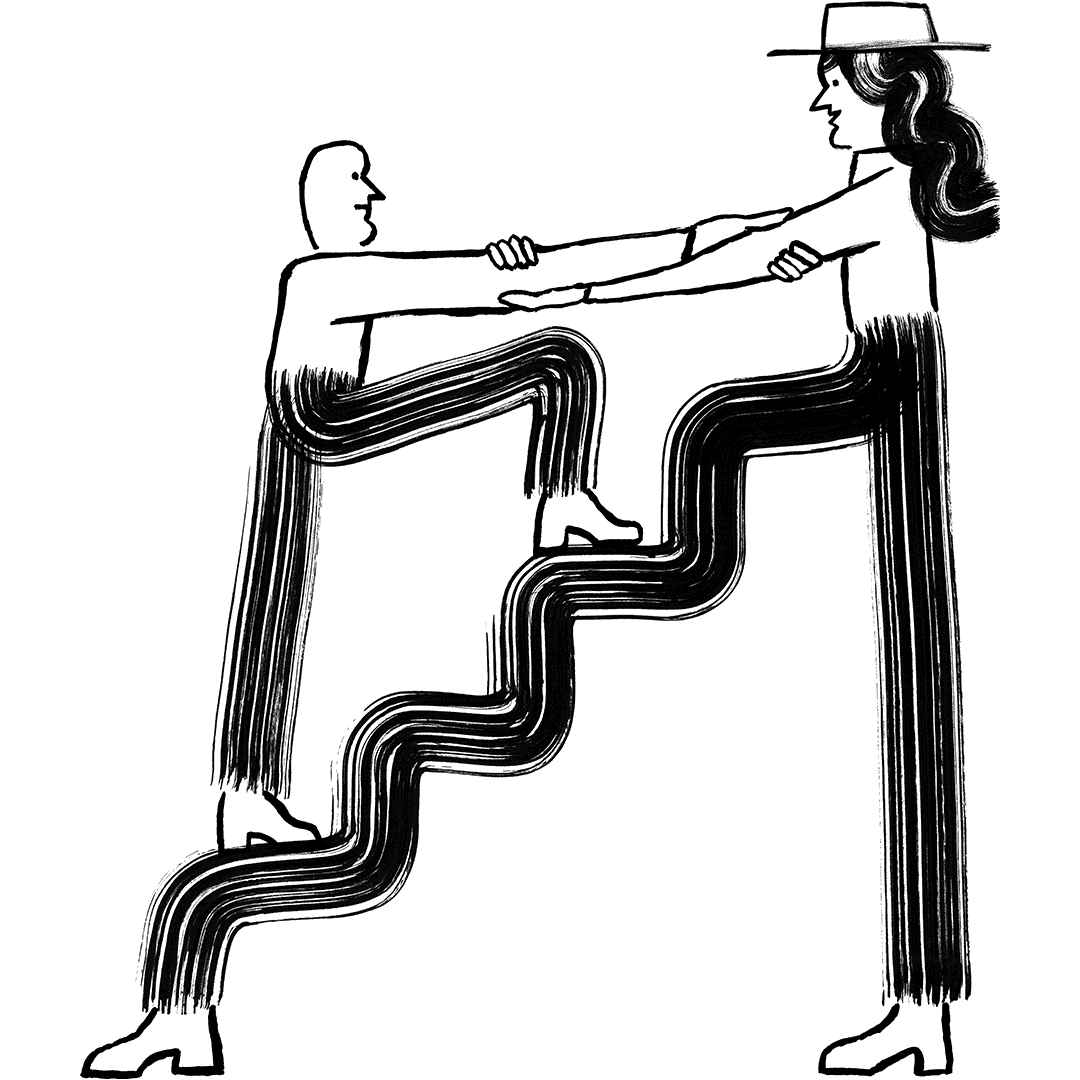 We're Here to Help
If you have questions about your account, contact our support team.
---
---
Suggestions on alternate ways to include a physical address for your email campaigns to be compliant with the CAN-SPAM ACT.