Beautiful Event Invitation
With a strong design and multiple layout and content options, this template is great for inviting readers to webinars, conferences and events.
Last Updated May 16, 2022
No installation required
Add For Free
Requires Marketing Standard plan or higher.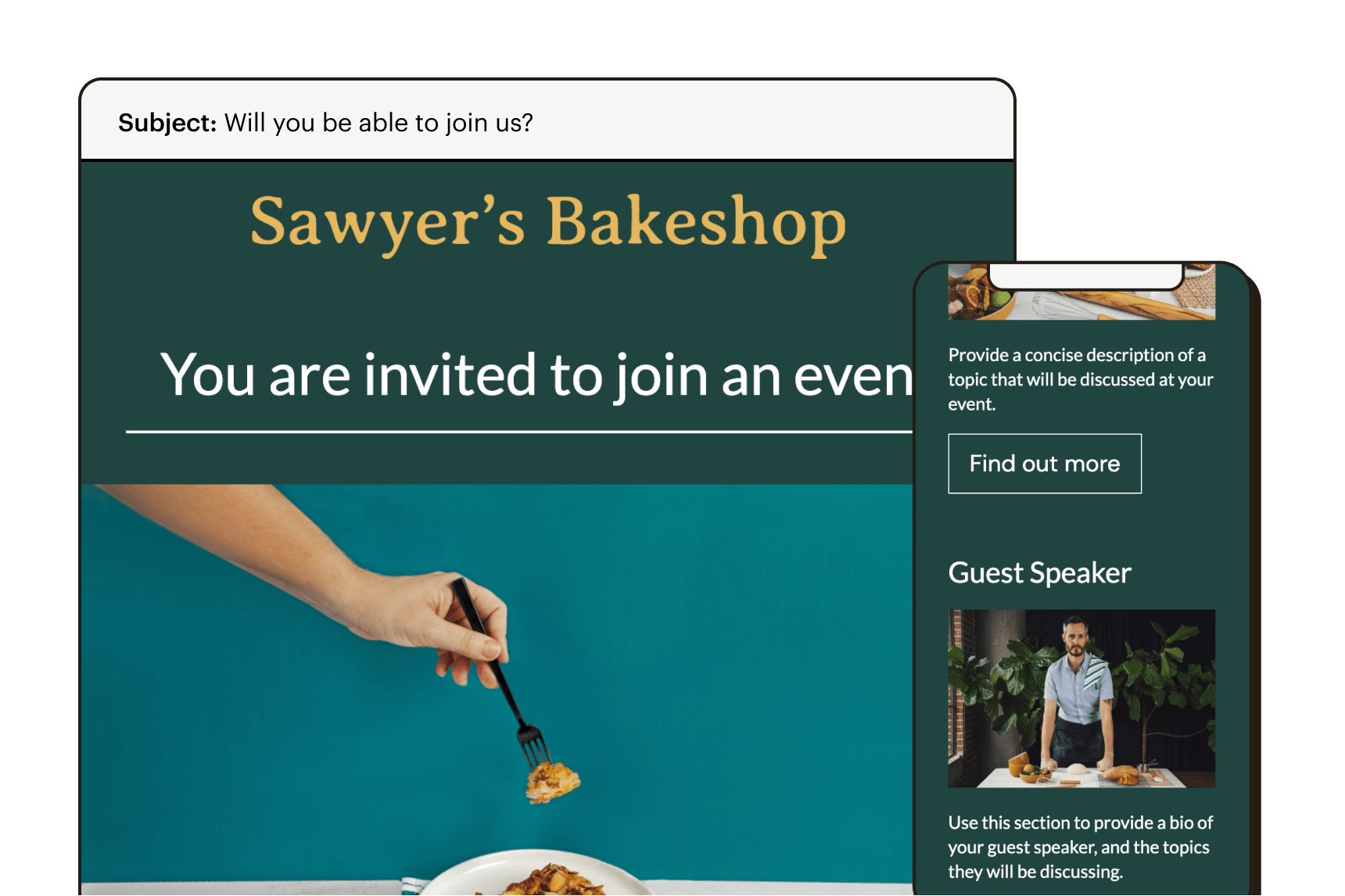 Save time and increase engagement with a professional email template for marketing your event.
Make it your own by adding your logo or event name, content, and links. Use as much of the pre-built layout as you'd like, and easily change or remove the rest.
Customize and save alternate versions to save time creating campaigns for different segments or future events.
Responsive layout looks great on any device.
About Marketplace Templates
Works instantly with our new email editor, no installation necessary.
Easy, inline editing of layout and content. Templates are fully customizable.
Expert-selected fonts and colors.
Supports personalization, automations, and more.
Use as-is or customize with your brand and colors
Default Desktop Template

Default Mobile Template

Customized Desktop Example

Customized Mobile Example
Make the most of Marketplace email campaign templates with these resources.
Save Time and Accomplish More with These Apps & Integrations